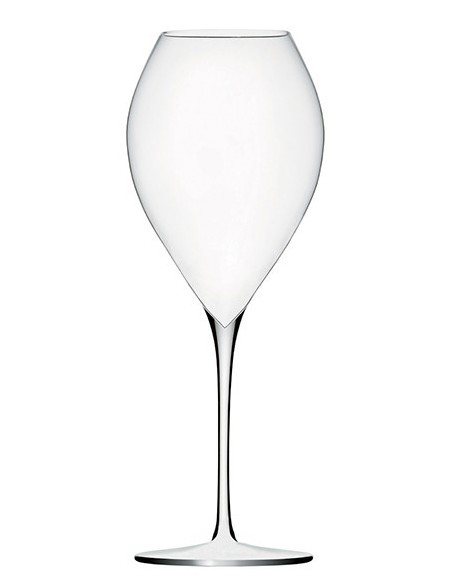  
6 JAMESSE Grand Champagne glasses 41 cl - crystalline
Lot of 6 glasses " Reference JAMESSE Grand Champagne " - crystalline Hp lead-free - machine blown
(New version fall 2016)
Capacity: 41 cl - 13 2/3 oz
Height: 234mm
Diameter: 89.2mm

Jamesse machine-blown was created following the success of the prestigious JAMESSE PRESTIGE mouth-blown collection.
The shape of each glass plays on the wide and generous roundness, thus supporting the wine with maximum stretch.
The sharpness is pronounced in such a way as to promote a long and precise effervescence for Champagne wines and a precise rotating starting point for white and red wines.
The glasses close slowly and tightly allowing time for the aromatic elements to be released.
Lead-free Crystalline HP Soufflé machine
A Unique & Incomparable performance allowing to obtain quality Machine Blown collections!
High Gloss & Transparency
High impact resistance
High Sound
High Elasticity
Elegant glasses, revealing all their oenological properties during the tasting!

Note that some pieces may have small bubbles visible at the foot, stem or rim, both on mouth-blown glasses and machine-blown glasses. This is completely normal and cannot be completely avoided since lead is no longer used in the manufacturing process.


All of our glasses are packaged and shipped with the utmost care for maximum safety.
Customers who bought this product also bought:
13 other products in the same category: